Combating Advanced Attacks with Streamlined Real-Time Threat Management
With over 20+ years experience protecting businesses from Threats and IBM Security Certification, VDG Security is the GoTo source for all of your security needs.  From advising, consulting and managed services, to product sales, services and support, VDG Security is here to support and protect you.
So what's new?  IBM has announced a new fully integrated suite of XDR offerings under the IBM Radar brand.  IBM Radar XDR helps security teams break down the silos between the proliferation of point products in the industry – providing comprehensive visibility across security tools.
IBM Security QRadar XDR Connect

IBM Radar XDR gives you the ability to predict, prevent, and respond to modern threats with unified workflows, allowing your team to eliminate silos and automate complex tasks.
Endpoint Detection AND Response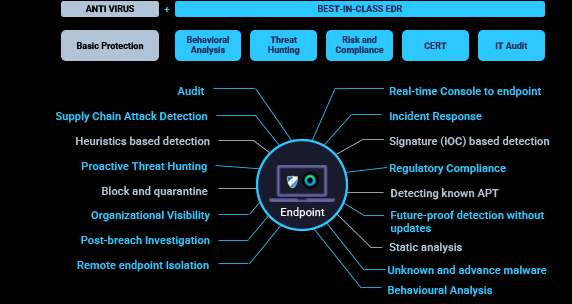 IBM Radar XDR gives modern endpoint detection and the capability to respond from the endpoint directly from the SOC.  Providing both detection and unparalleled capabilities to quickly analyze the threat and act.